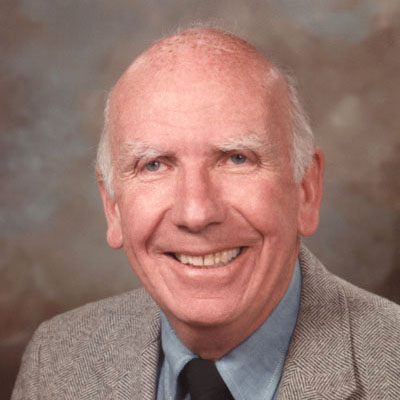 Leon served on many committees, boards, councils, and panels, often in a leadership position, in service to UCLA, to scientific journals, and to international science, including as Secretary-General of the International Upper Mantle Project (1963-71).
A man with broad interests, Leon had a deep love for and encyclopedic knowledge of classical music. He played piano and harpsichord and for many years hosted chamber music sessions at home. His backpacking expeditions in the Sierra Nevada and in mountains in far-flung parts of the world were among his happiest times. He loved the mountains and could recall the name of every feature of the landscapes he had hiked through. He took a keen delight in travel, especially with his wife and children, and they shared many adventures together.
Leon was a wonderful husband and an extraordinary father, greatly beloved by his wife and his children, Katie, Rachel, and Michael. His friends and colleagues knew him as a man of integrity, brilliance, wit, generosity, and modesty. He was an extraordinary human being.
Leon was married almost fifty years to his dear Jo, and they had a remarkable life together. She is grateful for their years together and for her overwhelming happy memories.
Leon's survivors include his wife Joanne VC Knopoff; children Michael Knopoff, Rachel Knopoff, Katie Knopoff Wadley; son-in-law Adrian Wadley; and a grandson.
In lieu of flowers, should you wish to contribute in memory of Leon, please consider the Leon & Joanne VC Knopoff Fund, to endow a career development chair for a young scientist at UCLA. Checks should be made payable to UCLA Foundation with memo indicating the Leon & Joanne Knopoff Fund #9395 and sent to Kerri Yoder, UCLA Director of Development, Physical Sciences Div., 1309 Murphy Hall, Box 951413, Los Angeles, CA 90095‑1413.
View

LA Times online guestbook